Pink Tourmaline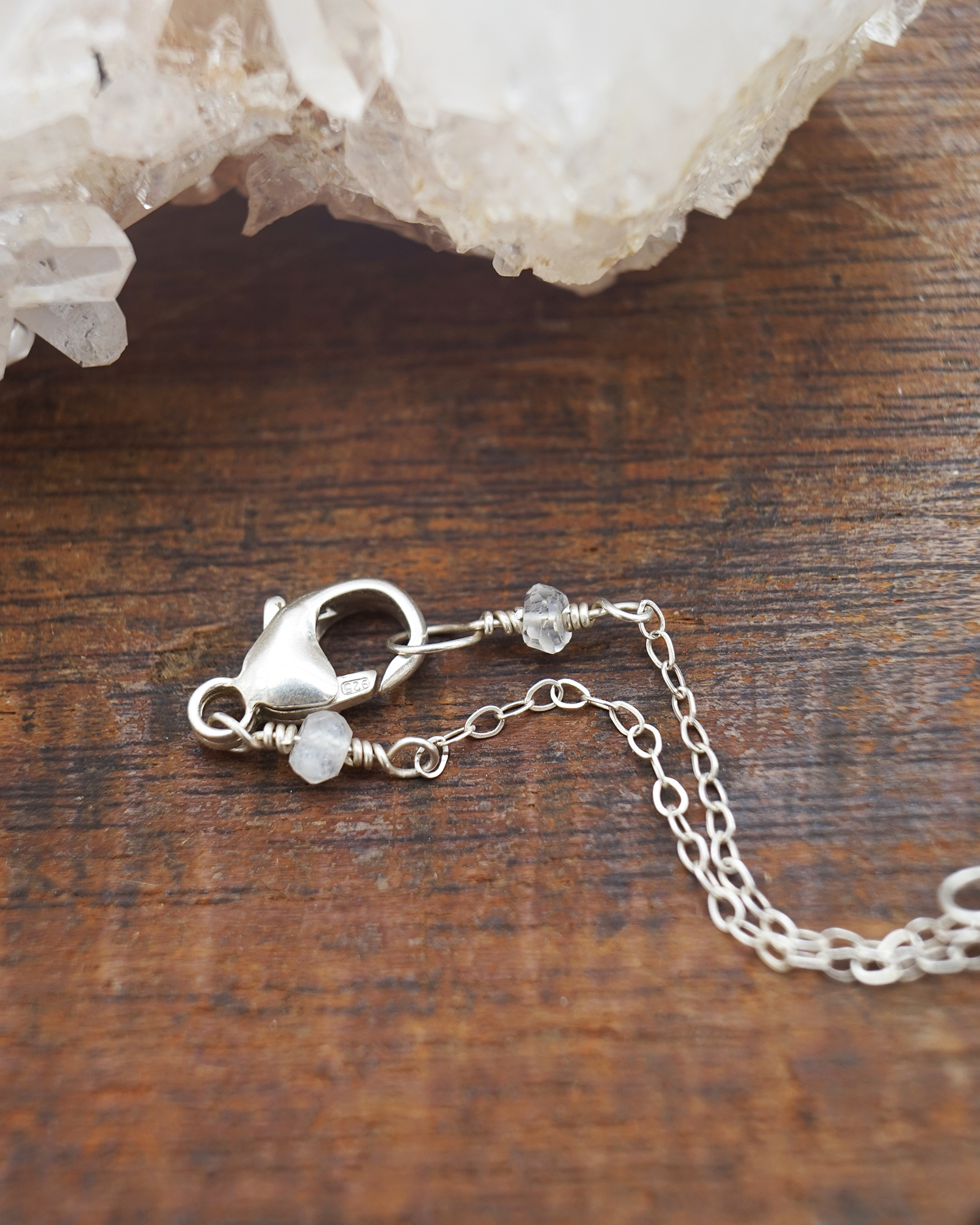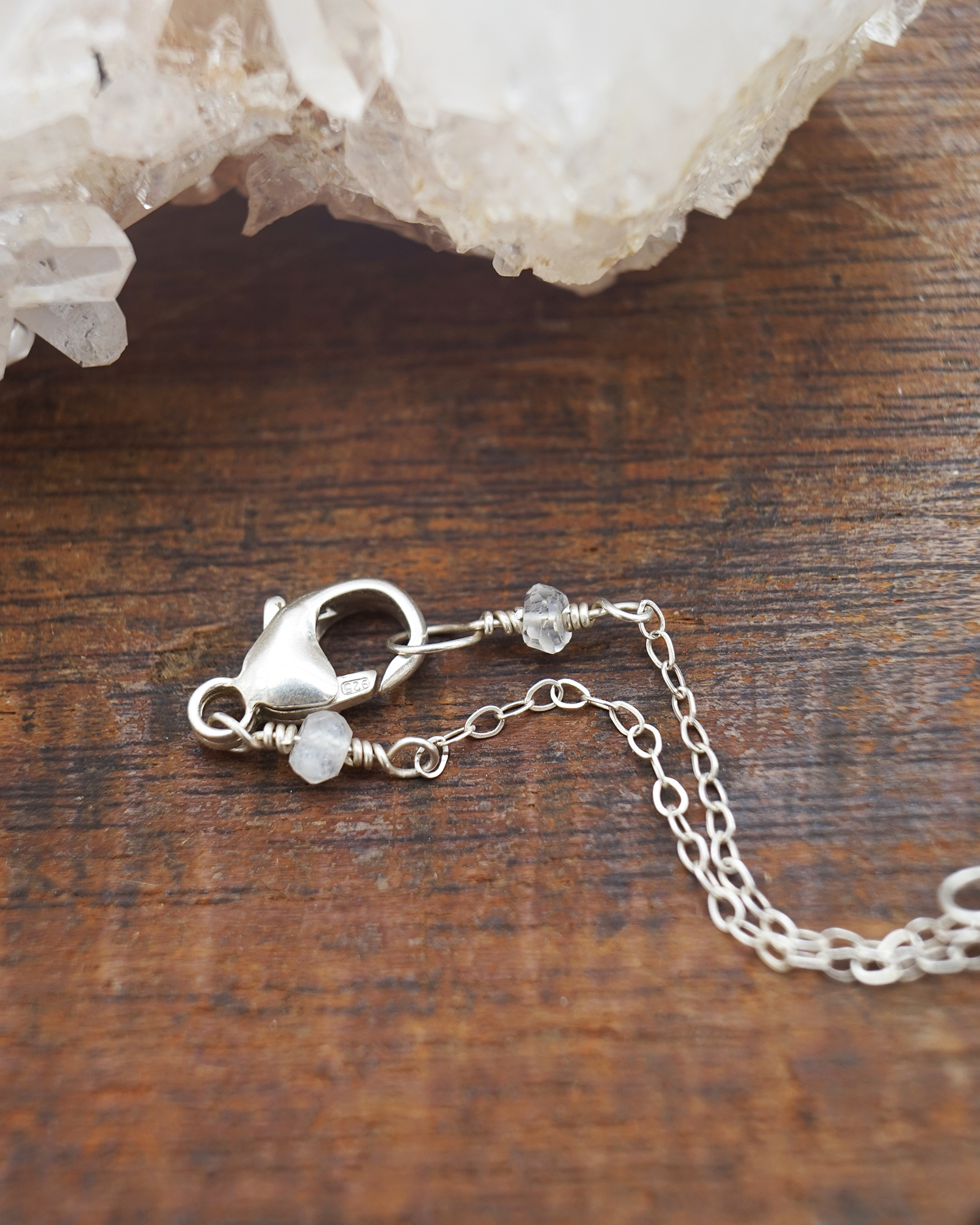 sold out
Pink Tourmaline
Beautiful Raw Pink Tourmaline (not polished) crystal necklace carefully handmade and set in sterling silver. Necklace has an adjustable clasp with two options for length, and moonstone beads for stability.
Wearing Pink Tourmaline throughout the day helps release stress, worries, depression and anxiety. It can be used in partnership with Black Tourmaline to diffuse obsessive behavior.
Pink Tourmaline is one of the most loving stones for children. It provides comfort to those who have suffered any form of abuse, helps with sleep issues, and is particularly useful for spiritually sensitive Indigo children for its calming, centering qualities and assistance in considering consequences before taking action.
Tourmaline is a shamanic stone, providing protection during ritual work. It can be used for scrying, and was traditionally used to point out a cause of trouble or an offender, and to indicate a good direction in which to move. - Crystal Vaults